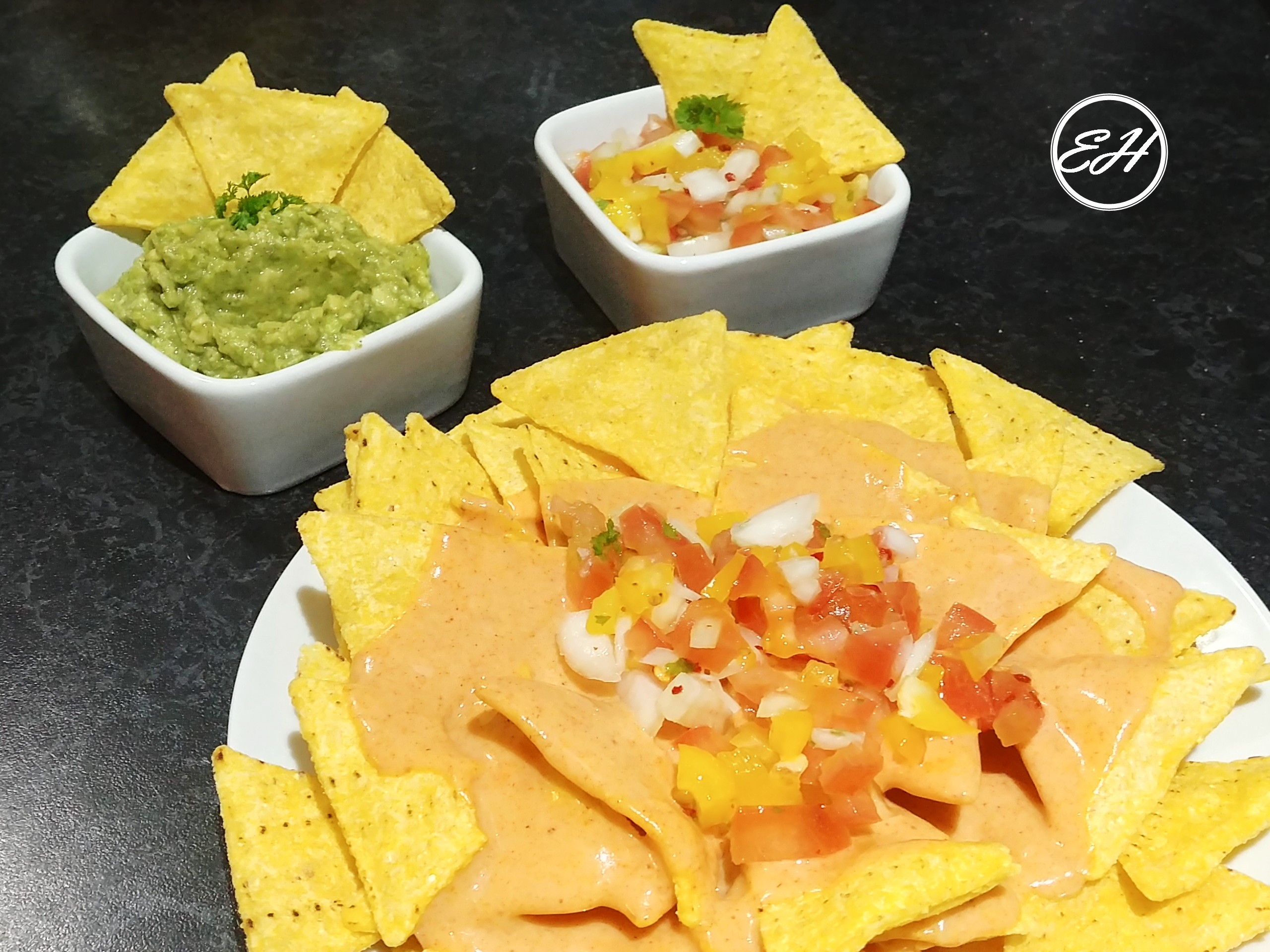 Nachos con salsa de queso y pico de gallo - Nachos with Cheese Sauce and Pico de Gallo
Instructiuni
Pico de gallo
You need:

-15 g fresh chili pepper (replace with 30 g green or yellow bell pepper, if you don't eat spicy),

-50 g tomatoes,

-20 g onion,

-1 dash salt - to taste,

-1 dash chili flakes - optional,

-lime juice from 1/2 lime (replace with lemon juice, if not available),

-few fresh parsley or coriander leaves.

If using coriander, use very little. Coriander has a stronger taste than parsley.
Cheese sauce - Salsa de queso
Nachos
Drizzle with Cheese Sauce.

Optional - Sprinkle with grated cheese and meat. Choose one ore both. add the cheese when the Cheese Sauce is still warm, to allow to melt.

In this recipe I used only Cheese Sauce.