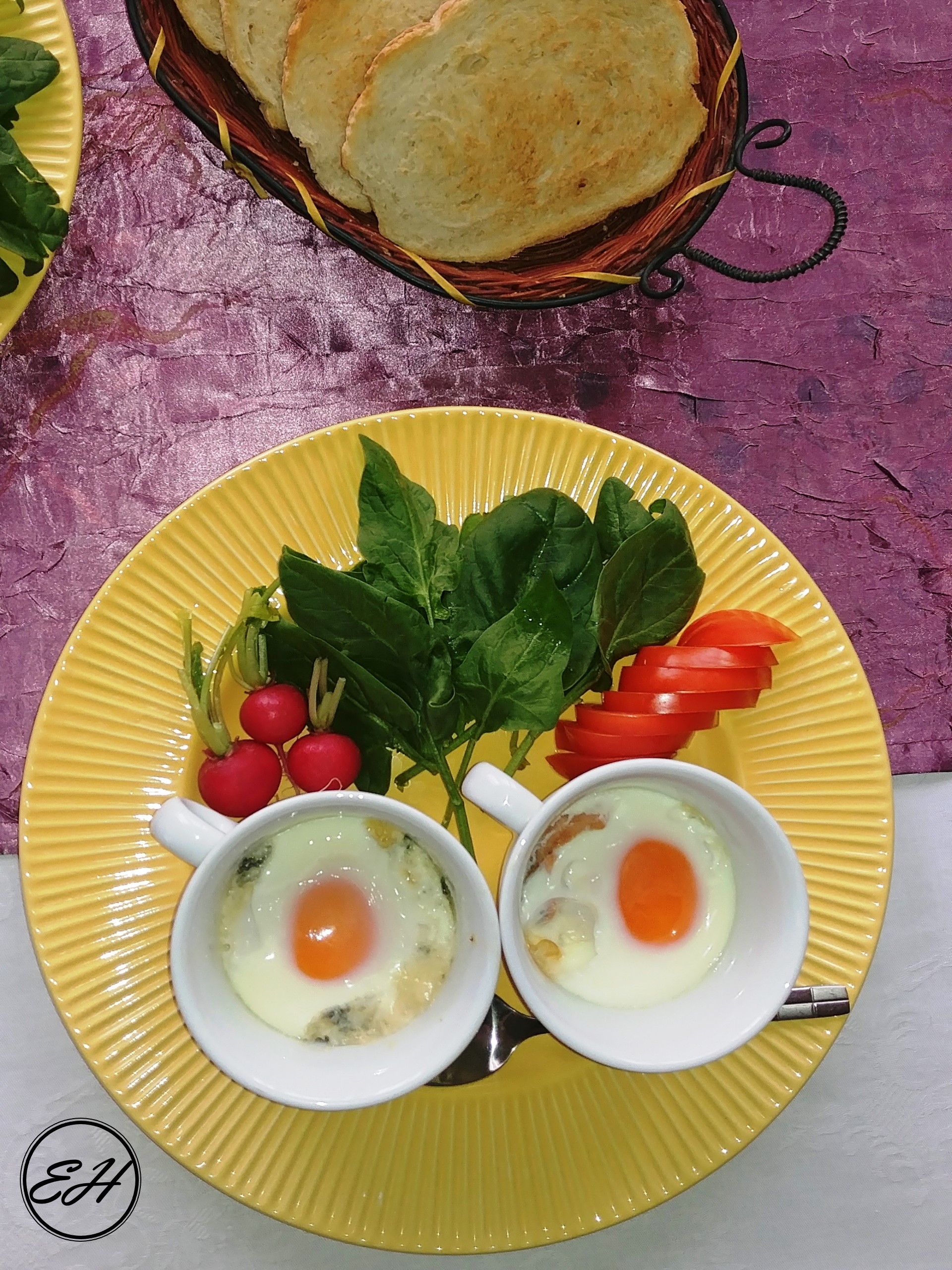 Ouef en cocotte - (Backed Eggs) with Salmon and Blue Cheese
Ouef en cocotte - (Backed Eggs) with Salmon and Blue Cheese is a recipe easy to prepare, extremely delicious, which will give a new sense to egg recipes.
Ingredients
100

blue cheese

100

smoked salmon

6

eggs

1 1/2

medium tomato

50

g

spinach or salad

6

radishes

toasted bread
Instructions
Use 6 ramekin forms or thick porcelain cups. Place the forms into a tray. Add boiling water to the same level as the cups.

Place salmon in 3 cups and blue cheese in the others. Make a dent in the middle of the form to avoid the yolk sitting on the edge.

Add an egg in each form/cup careful to avoid the yolk breaking, especially in the forms with cheese.

Preheat oven for 20 minutes at 230°C for gas or electric and 210°C for an electric oven with a fan. Bake on the middle shelf for 13-15 minutes.

If you want the yolk to be runny, bake for 13 minutes and remove it immediately from the boiling water. Place on a cool surface. Eggs are still cooking while cooling.

Bake for 15 minutes if you want the yolk to be cooked.

Place salad on a plate, 1/2 sliced tomato, and 2 radishes. Add 2 backed eggs, one of each. Serve with toasted bread.